Former Australia Test spinner Shane Warne, who died earlier this year, and retired former world No 1 tennis player Ash Barty have both been recognized with the Orders of Australia in the Honors List of the queen's birthday.
Warne, who died of a heart attack in Thailand in March aged 54, was awarded the Order of Australia (AO) posthumously on Sunday evening for his services to cricket and the community and for his contributions philanthropic.
Warne finished a stellar international career with 708 Test wickets and another 293 in one-day internationals, placing him second in the list of all-time international wicket-takers. After his career ended, Warne continued to contribute to the sport as a coach, mentor and broadcaster.
Barty, who announced her shock retirement from tennis at the age of 25 when she was in her prime earlier this year, was awarded an AO for her distinguished service to tennis at the elite level and to development programs young people.
Barty – who had been ranked No. 1 in the world since 2019 – won the Australian Open earlier this year. Her other Grand Slam victories include the French Open and Wimbledon singles titles and the US Open women's doubles titles.
Australian women's cricket captain Meg Lanning also received a gong in honors – and was made a Member (AM) of the General Division for her significant service to women's cricket at elite level.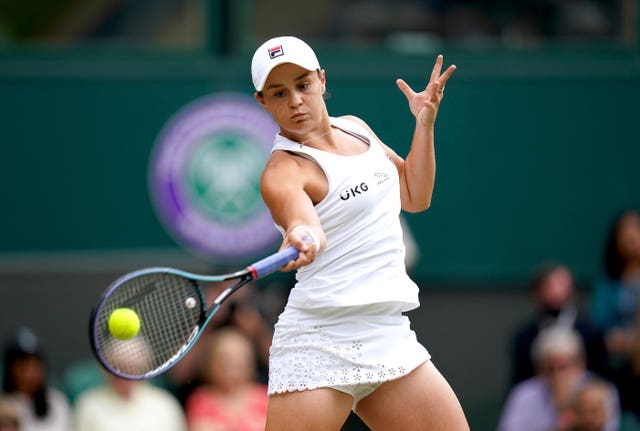 Mr Hockley said: "We are extremely proud to see Australia captain Meg Lanning recognized in today's Honors List. Her leadership and performance have been central to the outstanding success of our women's team.
"Everyone recognized today has made an immense contribution to both the game and the communities in which they work and live across the country.
"The Queen's Birthday Honors List gives us the opportunity to recognize and thank some of the incredibly important contributors to our community."